Design & Build Beautiful Yards and Landscaping
Landscape Contractor Services
in Greater Los Angeles, CA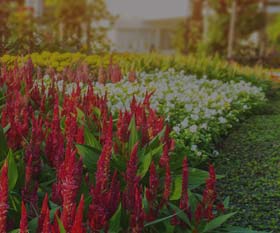 Design & Build Beautiful Yards and Landscaping
At A Greener Tomorrow landscaping company, we pride ourselves on helping our clients transform an ordinary yard into a terrific one. We specialize in offering superior landscaping and outdoor living services to Los Angeles County residents. We attain the kind of beautiful lawns and properties they've always dreamed of and are renowned throughout the region for our commitment to quality and outstanding landscaping and lawn care services in Los Angeles and the surrounding areas! You should keep in mind that aside from creating a beautiful, natural, peaceful surrounding and atmosphere, landscaping also raises the value of your property, so it's really worth it. We love what we do and that we always go the extra mile to please our customers!
Landscaping Services
A Greener Tomorrow offers a full range of complete and complex landscaping and lawn care services in California, including gardening services, lawn mowing, lawn maintenance, irrigation services, sod installation, and more! At A Greener Tomorrow, we provide fast, friendly and reliable services for all your landscaping needs. We've proudly served Los Angeles County for over 15 years and over that time we've accrued a wealth of landscape experience that is second to none.
Professional Landscape Maintenance
We pride ourselves on providing our clients with their dream landscape setting but we also like to ensure that we give them a landscape that is low maintenance and easy to care for. However, if you would like us to maintain your lawns, gardens, and landscapes then we can do that too! We provide a full range of landscape maintenance services to keep your property looking its best all year round!
We Provide Services to the Following Cities, Towns and Surrounding Regions of CA: